The Punjabi Language focused, and Sikhi based Akaal Channel running from September 2013 prides itself by following through with its core objective of "Delivering Sikh Values Worldwide". Akaal Channel is a United Kingdom-based media outlet that is free to view on Sky 770 platform.  
Akaal Channel is an independent media outlet that is not owned by any corporations, organisations or politicians. A specific one-sided population condemns it for presenting a single aspect of any news or supporting one thought process while defaming another. Akaal Channel continues to act upon the core values and ideology presented by the Sikh's first Guru, Guru Nanak Sahib Ji. 
Akaal channel strictly follows the Sikh Maryada (outline of the fundamental Sikh moral law) & Sidhant (principles) of  Sri Akal Takhat Sahib (Throne of the Almighty). It broadcasts global news as well as analytic & research-based programmes on Sikhism. 
Currently, Sikh diaspora has spread throughout the world, leaving many feelingdisconnected from their homeland rituals & faith. There is a strong demand for platforms which can provide accurate education and fundamental values in the purest form. To meet this demand Akaal channel spent more than 12 months before launch to research the content & technology with a volunteer focus group. 
That research was critical to the success we had soon after launch. Akaal Channel was rapidly controlling the market, due to our high-end technology, clear brand strategy & creative programming that appeals to all generations. In an era where grabbing TRP through flashy news or biased programming has become a priority, Akaal Channel maintains its integrity. Whereas the majority of news channels use catchy word-plays, over the top drama that skewers the truth for views and anchors that believe they are superhuman, Akaal Channel is calm and straightforward. You will never feel that the channel is selling you news instead of broadcasting it.
Akaal Channel is a community television station based upon the principles of the Sikh faith but includes programming for all, Sikhs and non-Sikhs alike. The central theme and objective of the channel is to unite communities with the assistance of the universal message of the Sikh faith. Akaal Channel acts as a conduit for promoting participation and interest in the local community and greater understanding between all faiths with a strong commitment to intra-faith.
Akaal Channel endeavours to improve the quality of life, in particular for the elderly and housebound who are disconnected with the local community and also to connect the next generation Sikhi.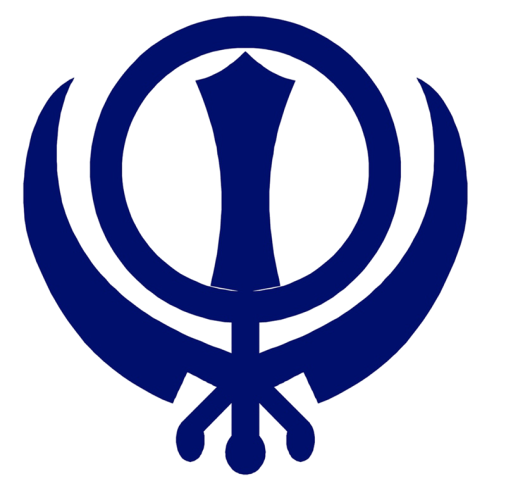 Content creators and broadcasters alike have a responsibility to produce creative content that can be enjoyed by all. Akaal Channel takes this one step further as a content creator and as a community channel, using high-end technology to create a visual spectacle that provides informative and creative content. Yet we don't just stop there. Any content we produce, any facts we use, or any claims we make, we ensure it is cross-checked, authenticated, and it has not been fabricated. Being a community channel, we feel we must provide accurate and unbiased content to our faithful viewers who use our content as a source of education and knowledge. Akaal Channels content can be broken down into mainly four separate bases that we strive to cover through our TV schedule. Being a Sikh media outlet, we ensure that we abide by our daily practises that our religion teaches. So just like a Sikh starts the morning with Nitnem (Daily Prayers), Akaal channel ensures to begin its day with the PanjBania (5 Morning Prayers) as well as Sukhmani Sahib (Prayer of peace) and Rehras Sahib (Evening Prayer). As well as this, on Sikh festivals, we have special Divaans (large communal programmes) that are broadcasted so everyone can enjoy and celebrate.

Moreover, Akaal Channel prides itself on providing accurate worldwide news that is authenticated and has not been fabricated. To ensure this, we have a team of 30 members in India that work 24/7 to provide us with correct news, figures and footage of any news that we cover. When the information reaches our headquarter in Birmingham, we also conduct our background checks into everything provided to ensure us before broadcasting, thus allowing us to provide accurate, valid and informative news to all of our viewers.

All religions tend to be clouded with myths and inaccuracies. We at Akaal Channel recognise that there are certain myths and superstitions within Sikhism that should be cleared up. Therefore, Akaal Channel ensures that religious programmes that tend to tackle these issues are research-based programs, which tend to be with educated and well-respected scholars, journalists and educators within the Sikh religion. However, to eradicate these superstitions, education must also be provided in more than one language. So as well as Punjabi, programmes are also prepared in English to appeal to a younger audience that either struggles to understand Punjabi or just finds listening to English more appealing.

Finally, Akaal Channel is a community-based channel. We aspire to fulfil the needs of or community and help them in any way possible through our programming. To help us with this, Akaal Channel holds a particular segment called Akaal Advice Bureau, where we bring in specialists and professionals from different fields such as Family law & Immigration, Wills and Trusts, Homoeopathic & Alternative medicine to share their knowledge. These programmes are broadcasted live and allow community members to call in and get advice on their issues.

As you can see by providing such a vast range of content, we make our channel appealing to people of all age groups, all religions and backgrounds.
Our projects and Achievements
The Sarbat Khalsa was an annual event that took place throughout history where Sikhs from all over India and the rest of the world would get together at Sri Akal Takht Sahib (Throne of the Almighty) and discuss important matters or issues that Sikhs would face. The Jathedar (Religious leader) of the Akal Takht would give discourse and would also give a Sandesh (Religious and Political message). In doing so, the Sikhs were more aware of what they would need to do and what goals they would want to achieve for the next year.

However, for political reasons, the Sarbat Khalsa had been stopped. This started to change during 2015 when cases began to arise of Beadbi (Disrespect) Of Sri Guru Granth Sahib Ji (Sikhs Eternal Guru). The Sikhs began to become enraged that current leaders were doing absolutely nothing to solve this, and the government had remained silent on the issue. Eventually, Sikhs decided that this had become too big of a problem and the Sikhs held a Sarbat Khalsa on 10th November 2015. This event required a massive setup that should have been a collaboration event between multiple different media channels. However, akaal channel is the only channel that covered the whole of the Sarbat Khalsa event live for everyone to watch for free. This is one of our crowning achievements as we were able to provide our viewers with an event that had not been seen by most of the new generation.
As a media channel, we have a responsibility to provide enjoyable, creative and educational content for our viewers. However, as Sikhs, we follow the teachings of Guru Nanak Sahib Ji, which state that we should serve humanity, immediately help those who are most vulnerable and provide relief for people in peril. Following these teachings, Akaal channel has started its charity known as Akaal Aid, in which we have offered immediate assistance during natural disasters, building homes for people and even providing treatment for people who have terminal illnesses. Details of everything Akaal Aid has accomplished up till now in our magazine, "Seva" which you can also see on this page.
Online Kirtan Competition:
During the coronavirus pandemic, a lockdown was issued in may countries around the world. This ultimately meant that a lot of people were cooped up inside, and people were beginning to feel restless and irritated. Akaal Channel took being a Media outlet to another level when it launched an online Kirtan (singing prayers with musical instruments) competition where young children could get involved in the chance to win cash prizes. We aimed to provide young children with something to excite them and create something that pulled their attention away from the TV and pushed them towards their religious values and practises. As stated in Guru Granth Sahib Ji (Sikhs Eternal Guru);
ਕਲਜੁਗ ਮਹਿ ਕੀਰਤਨੁ ਪਰਧਾਨਾ ||
In this dark age of Kalyug, singing Kirtan of the Lord's praises is the most sublime and exalted act
ਗੁਰਮੁਖਿ ਜਪੀਐ ਲਾਇ ਧਿਆਨਾ ||
Become a Gurmukh (someone who follows the Guru), chant and focus your meditation.
Following this command, we decided to hold a competition which allowed children to submit videos doing kirtan. The videos were posted to Akaal Channels GurbaniYoutube channel and based on the number of views and likes a winner was selected. This was a great way to help children grow a love for their religion and provide them with something practical to do during all their free time.
The Bargarimorcha (Protest) was a protest that started in June 2015 to bring justice for the sacrilege occurring of Guru Granth Sahib Ji. This was amplified even further when the police killed two young protestors. This was a challenging time for the Sikhs as we were left unsure who to trust. A protest was placed which continued all day and all night, the coverage of which was done by akaal channel. This allowed NRI's to show their support for the issues occurring in India and also provided support for everyone. It gave hen a voice in worldwide media and allowed Sikhs to create awareness if the problem.
Cancer is a massive disease that continues to spread, and more and more people seem to develop symptoms of it every year, the idea is one of the hotspots of cancer, specifically Punjab. An organisation called World Cancer Care that was started by Kulwant Singh Dhaliwal aims to help Punjab by provided free cancer camps to the common man so that they can treat cancer. India does not have free medical care, so most of the poor people suffer from paying for any sort of medical fees. Due to this, most people who try and get their treatment done to end up homeless or jobless by the end of it. Akaal Channel works every closely with Kulwant Singh Dhaliwal to advertise his projects and ask the viewers to place donations for them. Through this process, he has held many cancer camps and has recently built a hospital in Jalandhar Punjab to help people pay for their treatment.
Sikhligar Learning Centre:
Sikhs are scattered throughout the whole world, and while most people believe that there is a majority of us in Punjab, it couldn't be further from the truth. Actually, Sikhs are scattered all over India, and a lot of them are living in terrible conditions. The Sikhligar Sikhs are one such group. Their history can be traced back to the times of Guru Hargobind Sahib Ji (Sikhs Sixth Guru) who gave them this title of Sikhligar as they created the best weapons around. At Guru Gobind Singh Ji's time (the Sikhs Tenth Guru) the sikhlighar Sikhs were kept as engineers to ensure the maintenance of weapons and firearms. However, in recent years it has come to pass that these once exalted people were now living in dire conditions and were barely making a living. What was inspiring to see though is that they were true examples of what Sikhs should be; living by the Sikh RehatMaryada (Sikh Code of Conduct). Akaal channel started by providing food, rations, cycles and sewing machines to them so that they could make a living. However, we felt that this wasn't enough as they had poor education about their religion and also their general knowledge. To overcome this akaal channel decided to build a learning centre where professionals would teach children English and Punjabi. They would gain an education that they would get at schools for free and also gain knowledge in the Sikh religion and its practices. This was opened and exonerated by our MD Mr Amrik Singh Kooner on 3rd February 2020.
Akaal Channel also achieved 13 Awards of Best Sikh Media & Sewa Awards around the world.
How can I Watch Akaal channel
Akaal Channel is the most accessible Sikh media outlet. From our base in Birmingham UK, Akaal Channel is watched in over 44 countries on Sky 770, as Sky is the largest TV broadcaster currently in Europe. Not only that but Akaal Channel is viewed in 140 countries through our website (including the UK and Europe), which allows us to expand our audience even further to a total of 140 countries.

Furthermore, in this age of technology, we understand that the usage of phones to stream media content is preferred to the traditional television setup. To overcome this, Akaal Channel also has an app, which you can download to your smartphones or tablets for free through Google Play and the App Store which allows people to stream TV content in a portable device so that you can watch Akaal Channel on the go.

In this day and age, social media has taken over the market massively, especially with youngsters who find it a lot easier to browse through Twitter, Facebook, Instagram and Youtube for their news and information.So we have ensured that we maintain a strong social media presence in all of these different platforms. Our Youtube page currently has around 600,000 subscribers, as well as 5 million views on average every month, which is the largest viewership of any Sikh Media Platform on Youtube. Our Facebook pages currently have 1.6 million.

Instagram is one of the most recent editions that we have been progressively building. Despite this, we have 13.5K followers and a very active post engagement.

In doing so, we can expand our audience even further, to appeal to a younger generation as well as our faithful old generation that makes up the majority of our viewership.
Akaal Channel TV is the first UK channel under Sri Akal Takht Sahib. Our Focus is to bring our viewers with educational and informative content to promote Sikh way of life, up-to-date news as happens across the Waheguru